×
COVID-19 is a serious global pandemic. The South African government has created an online resource and news portal to educate South Africans about the virus, preventative measures, symptoms and treatment.
Please click here to visit the website and find out more: https://sacoronavirus.co.za/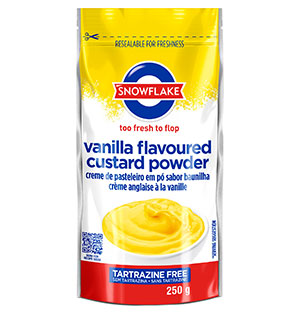 Snowflake
Vanilla Flavoured Custard Powder
Treat your family to this old-school favourite in minutes. Delicious on its own or the perfect topping to any Snowflake dessert – every time.
Allergens: None. May contain: Tartrazine-free
Sizes: 250g, 500g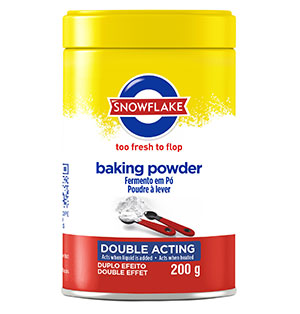 Snowflake
Baking Powder
Yields light and fluffy bakes, every time.
Allergens: None
Sizes: 50g, 200g, 500g & 200g Tin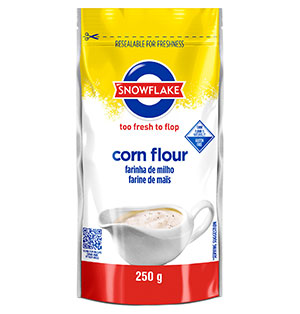 Snowflake
Cornflour
Ideal for thickening soups and sauces.
Allergens: Wheat gluten, cow's milk
Sizes: 250g, 500g